Virtual 5k May challenge off to a great start
Members of the ELF staff team were out in force over the May Bank Holiday weekend for the start of 5kMay. Andy from Fundraising kickstarted the campaign with a 5k run and then nominated the rest of the team to follow suit. By the end of the long weekend, Donna, Sam and David had each completed 5k walks with their family and friends and made their own nominations, alongside multiple ELF supporters. 
5kMay is a month-long campaign which anyone can join. The concept is simple: participate, donate , nominate!
To join in:
1. Complete a 5k in May any way that you can (run/walk/cycle/swim...)
2. Donate £5 to ELF at bit.ly/elfrfh or via the donate button on this website
3. Nominate 5 friends to do the same
Please remember to share our donations page link (bit.ly/elfrfh) when making you nominations and tag us (#elfcharity) in any posts that you are happy for us to share on social media.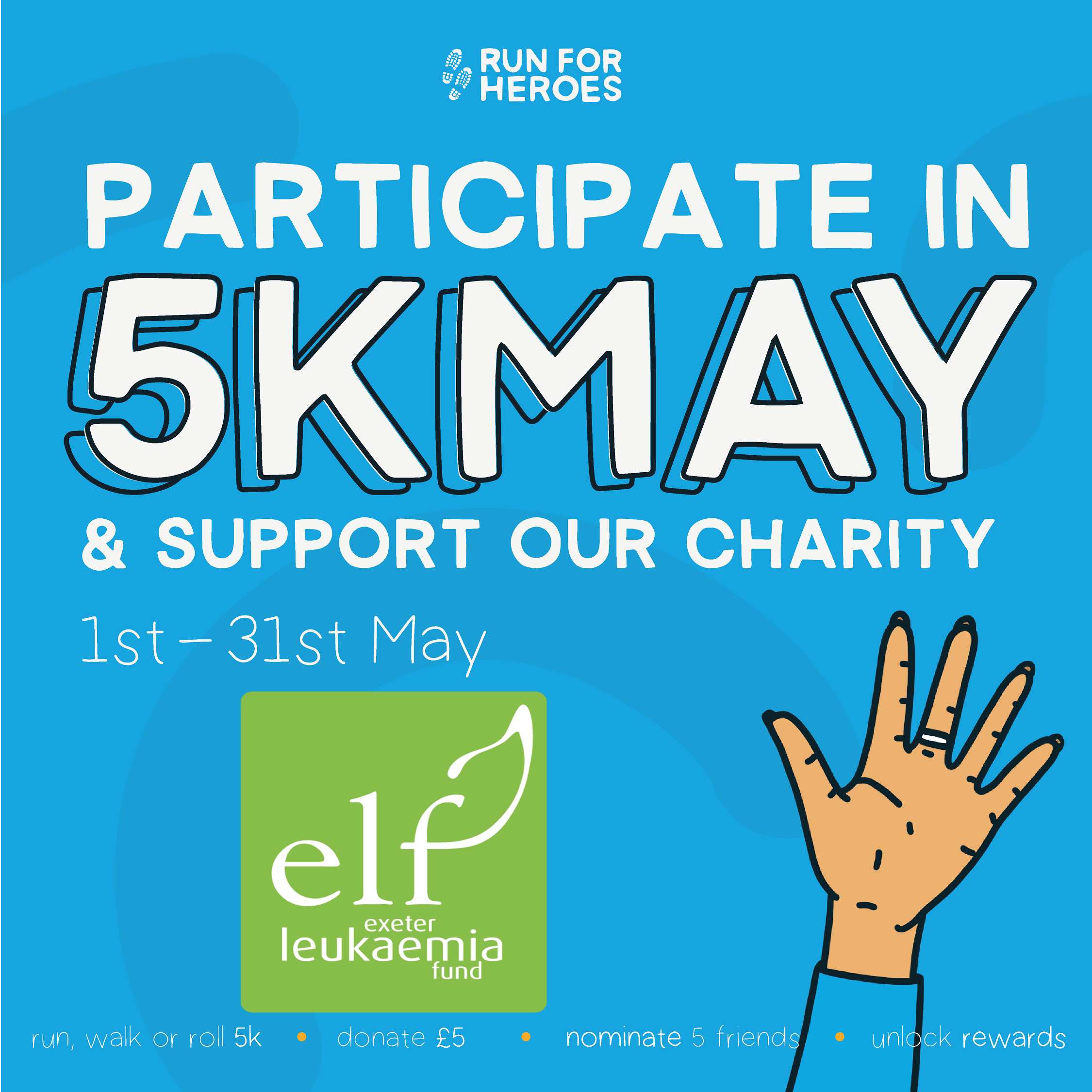 Well done team and good luck everyone!